Karina Demidova is an entrepreneur woman starting a digital marketing agency, who, thanks to the Erasmus for Young Entrepreneurs programme, has been able to work for 5 months in Italy with Benedetta Ruggeri.
Benedetta is the CEO of bbrand, an agency specialized in Marketing and Communication consulting services for medium-sized B2B companies. 
Erasmus for Young Entrepreneurs (EYE) enables any aspiring entrepreneur to acquire the necessary skills to successfully set up and/or run his or her own business in the European Union.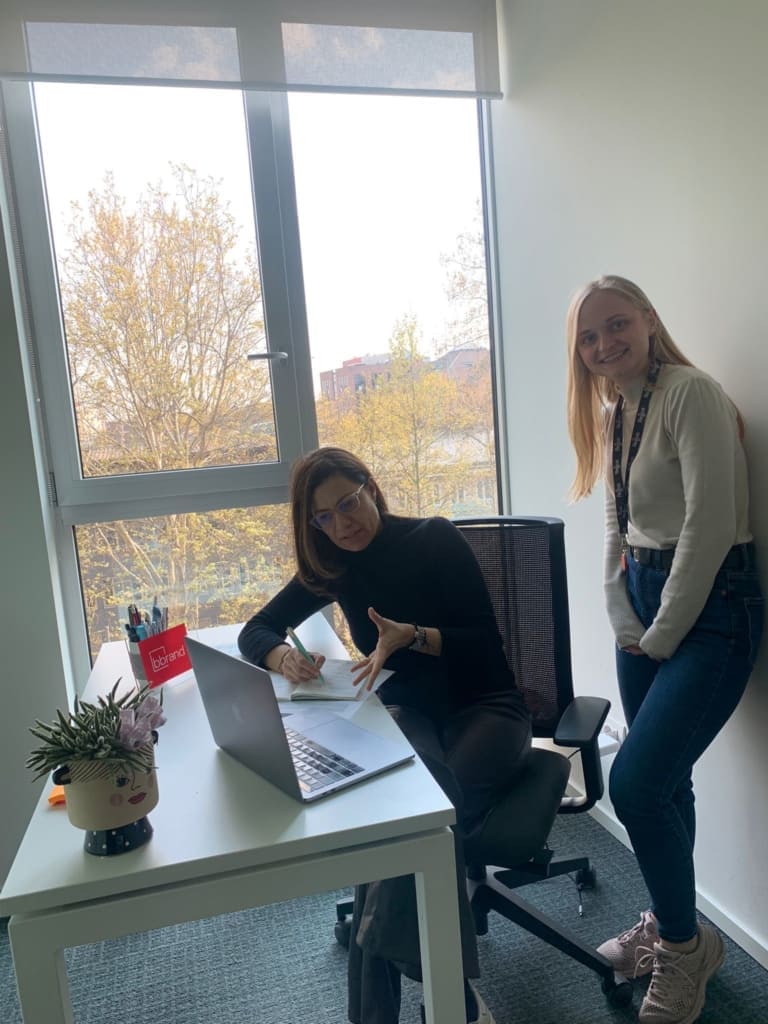 Interview with Karina Demidova:
Tell us a bit about your professional career: what was your employment situation before participating in Erasmus for Young Entrepreneurs?
Before I took part in the EYE programme, I was working as a Marketing Manager in an international VR company.
I really enjoyed my work, but after COVID outbreak I realised that I need to give myself a rest and to think what I want to do with my life.
So, I decided to join a volunteering project sponsored by European Solidarity Corps and, during this experience, I realised that I want to build my own small company.
How did you come up with the business idea that led you to participate in the programme?
I had enough knowledge in the marketing field, but I had a lack of entrepreneur experience, so I started looking for some programmes that could help me to fill in this gap.
How did you discover Erasmus for Young Entrepreneurs programme?
I was first introduced to EYE when I was looking what kind of EU programmes exist for students and/or entrepreneurs.
I still remember when I found it: I was thinking "this is not for me, it's so hard to get in", and put it aside.
During my volunteering with European Solidarity Corps, my mentor told me to try to apply, because it's a great opportunity to get some work experience abroad.
By that time, I was ready to think about my own business and take this opportunity.
Why were you interested in your Host Entrepreneur? How was the matching process? In which aspects did you think your host entrepreneur could help you in your Business Plan? Was this the case? If yes, which ones?
When I was looking for a Host Entrepreneur, I was checking theirs social media, websites, LinkedIn's profiles, since I wanted to be sure that I would go to the right place.
When I saw my host's website, I thought "this is so cool, I would love to work there".
My priorities were marketing agencies because I had been dreaming about creating my own agency for some time already.
My Host Entrepreneur, Benedetta, is such an inspiring woman – she is a real entrepreneur!
She taught me the process of hiring people, how to build a team and, of course, how to manage several projects and talk to clients.
Now for me it is clear how big my team has to be and that I will face difficulties with clients, but I am more prepared and know how to deal with it.
The Intermediary Organisations (IO) are the main point of contact in the Erasmus for Young Entrepreneurs programme. What was your experience with them? What would you highlight?
I really enjoyed being assisted by Sheila and I am so happy that I chose Fundación Equipo Humano as my Intermediary Organisation.
I felt supported from the first day when I just showed them my interest in the programme.
They gave me a lot of useful information that I used for developing my business plan, as well as on the process of matching with my Host Entrepreneur.
They also sent me several emails to follow up my participation and to check if everything was fine.
I would love to highlight that they support on every stage, answer very fast and everything goes smooth with them.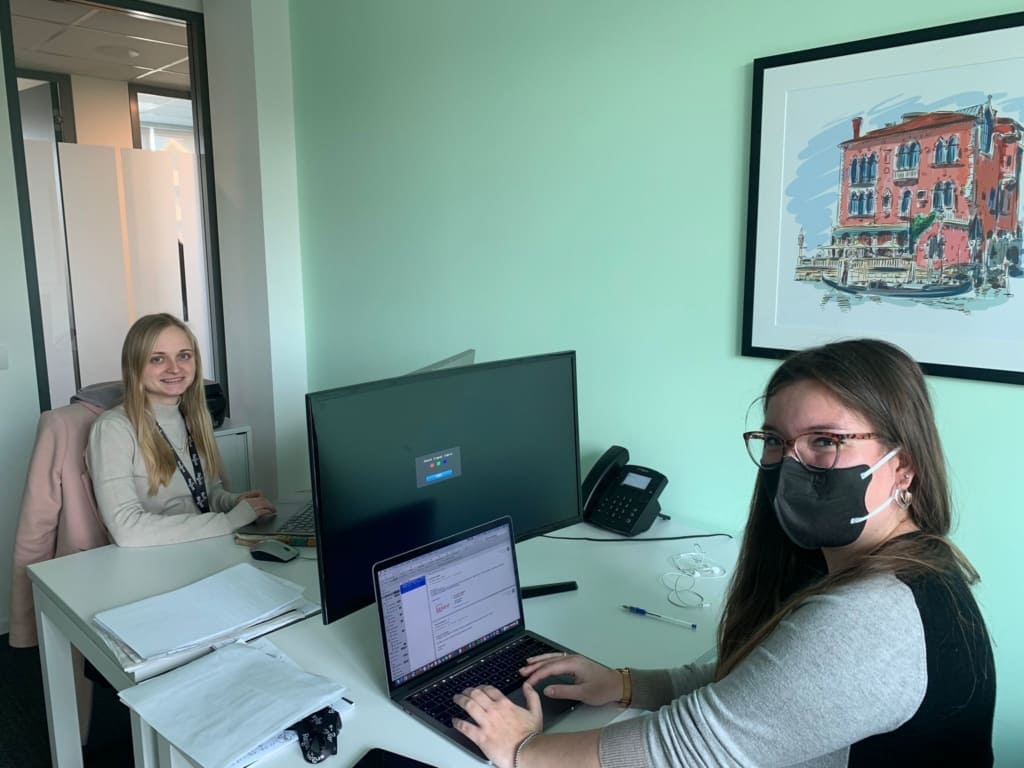 Have you changed/modified any of the aspects/parts of your Business Plan? Which ones? What made you change that aspect?
No. To be honest, I did not make a lot of changes.
I was thinking to add the office rent to my Financial Plan because I consider working as a team is better, but I have noticed that it is not necessary, since I had a colleague who works remotely and we can perfectly work together.
How do you think you have contributed to improving the organisation of your HE?
I think I helped Benedetta and her company «bbrand» with some different ideas, since I had previous working experience in a marketing agency.
Thus, I shared all I know about it. For example, during the first months I was working on increasing the awareness of bbrand. By the end, I had designed different marketing materials for our partners that they still use it.
What have been your responsibilities during these months? What knowledge or skills related to running a business would you say you have improved?
The work was challenging for me, because most of the clients were speaking only Italian, and I needed to help with tasks that I could perform without knowing Italian.
After a month, I adapted to a country and a culture, so I was helping with those tasks related with generating ideas, creating some graphic materials, looking for prospects and even taking interviews.
By the end of the programme, I was feeling like a real part of the team. I was following my host in all tasks related to dealing with clients, how to make proposals and how to stand out from you competitors.
I improved my applied knowledge a lot, so now if I need to create a proposal or a graphic design for a future client, I can do it by myself.
Also I learnt the financial part of the business: what kind of taxes you need to pay, how to set up prices – very useful knowledge!
What were your expectations of learning in the EYE programme, have they been met, and what benefits would you say your participation in the programme has had?
Yes, definitely! I learned a lot not only about how a business works, but also dived in the Italian culture and fell in love with it.
I would say there have been three main benefits:
– Learn how business works from the inside.
– Improve practical knowledge.
– Learn more about new cultures and how to work in an international team.
After this mentorship in entrepreneurship, what are your future projects? Do you plan to continue collaborating with your host? What are the lessons you would take away from these months?
Right now, we are looking at how to continue our collaboration.
I learned that you have to look at the problem/task from different points of view, listen to others, and that everything is possible if you really want it!