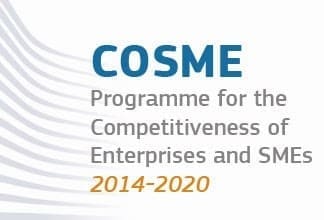 REF: WP 2014- 4- 06
Main Objectives
The objective of this call for proposals is to develop a pan-European entrepreneurial learning initiative bringing together existing European and national expertise, in line with proposals included in the Entrepreneurship 2020 Action Plan. This action encourages and supports networking of policy makers and experts across Europe with a strong interest in the development of entrepreneurship education and in deepening of cooperation at EU level in this area. This call follows actions financed under the Competitiveness and Innovation Programme
(CIP) in 2012 and 2013. In 2012 a call for proposals was published, and currently 7 European projects are being supported. Targets of the projects financed include the creation of on-line platforms for educators and thedefinition of tools for the assessment of entrepreneurial skills. Moreover, a new study on the impact of entrepreneurship education strategies and measures was initiated. The awarded proposal under this call will also build on the results of those activities. The ambition is that of supporting a network and a virtual hub on entrepreneurial learning, whose members will act as promoters of entrepreneurship education at European level, helping to increase the exchange ofinformation and good practice and to improve the coherence of, and synergies between themany initiatives taken at national and also regional level. In view of maximising the outreach effect, this new hub for entrepreneurial learning should be made compatible with existing IT tools on related topics at European level.
Deliverables expected:
creation of a network;
creation of an on-line tool;
organisation of workshops and peer-learning activities;
creation and testing of a model of a pan-European centre for entrepreneurial
learning;
*A network of committed individualsof demonstrable policy makers and experts in the field, who have the ambition to drive, stimulate and coordinate the development of entrepreneurial learning across Europe, is to be created. Members of the network will have a strong interest in entrepreneurial learning, and a good knowledge of the policy development dimension. The members of the network will already have committed themselves to being part of the project when the application to this call is submitted, either as they are working in one of the applying organisations or(if they do not belong to those organisations) via a previous letter of intent that will be attached to the proposal
Eligibility
Applicant organisations must be established: in EU Member Statesor in countries participating in the COSME programme under Article 6 of the COSME Regulation (EFTA/EEA)
Applicant organisations must be legal entities. They can be fully or partly public or private
bodies.
Eligible applicants are:
1)National or regional authorities (i.e. governmentsor agencies acting on behalf of the government) acting in a consortium.
2)Trans-national organisations whose mission is the promotion and development of
entrepreneurial learning.
3)Other types of organisations not included in the definition given under numbers 1) and 2) above can also participate in this call as partnersin a consortium, but they cannot be the leading applicant (coordinator of the consortium). Such organisations must meet the
following definition: any public or private entity whose core activity is in the field of entrepreneurship education. Such entities may include:
– public administrations at all levels
-local authorities
-educational institutions (primary and secondary schools, vocational schools, universities, etc.)
– NGOs, associations and foundations active in related fields; – education and training providers (public and private); -chambers of commerce and industry and similar bodies; business associations and business support networks.
In order to guarantee the Transnational dimension this call for proposal require a minimum of seven countries among those eligible to participate.
Project Scedule
Deadline: the 20th of August 2014(12 pm Brussels time)
Duration of the project: three years are proposed in order to provide sufficient time to establish a network for entrepreneurship education that is recognised at European level and in the Member States.
Publication of the Call: 11/06/2014
| | |
| --- | --- |
| Phases | Approximate project schedule |
| Deadline for submission | 20/08/2014 (12 pm Brussels time) |
| Evaluation Period | 15/09/2014-15/10/2014 |
| Information to the applicants | October/November 2014 |
| Signature of the Grant Agreement or notification of the decision | December 2014 |
| Starting date of the action / work programme | January 2015 |
Financing
The budget authority has fixed the amount allocated to the present Call for Proposals for 2014 at € 7 250 000.
Co-financing rate:
Up to 90 % of the total grant requested
The grants shall be covered by a written grant agreement and the requested Union funding per project must not be less than EUR 108.000.
Additional Information
Direct link to the Call for Proposal:
http://ec.europa.eu/social/main.jsp?langId=en&catId=630&callId=242&furtherCalls=yes