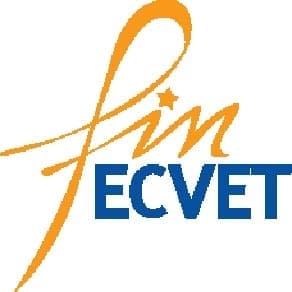 FundacionEquipoHumano proudly announces its participation in Project FINECVET, in cooperation with several other European partners, including two Polish (Edukacja I Praca y Instytut technologiie ksploatacji-PIB) and one Finnish (Omnia, Joint authority of education) partner organization.
The aim of the Project is the creation of open educational resources including the European Credit System for Vocational Education and Training (ECVET) to better the quality, innovation and internalization of educational institutions, through modernizing the educational systems through exchange of outcomes and good practices. This is done by transferring and updating the Finnish ICT (Information Communication Technology) platform. The main target groups of the project are nursing childcare workers and healthcare assistants. The project's success will increase the competiveness and education of level of said groups. The ECVET system can be used to help recognize the competence acquired and the studies completed in another European country.
Furthermore, the Project also intends to use European tools to facilitate recognition and exchange, developing the European educational and training dimensions through the cooperation of institutions of the partner countries in the project, related to the vocational education and training sector.