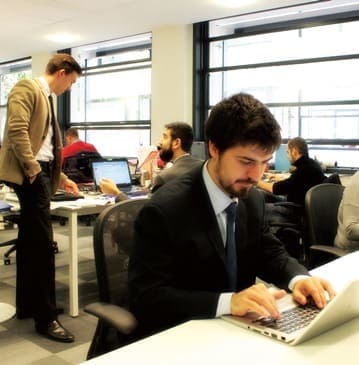 Finnovaregio Foundation has launched an initiative of interest for technology-based entrepreneurs who travel to Belgium for an exchange within the framework of the program Erasmus for Young Entrepreneurs (EYE).
The proposal provides to technology-based entrepreneurs, for free, the following services:
– A personal training designed to guide the entrepreneur.
– Invitation to events that we organize or those we participate at and can be in the interest of the entrepreneur, such as conferences, project forum corner, dinner debates, elevator pitch…
– Participation in training courses upon concerning the funding program Horizon2020.
– Personalized list of potential partners or customers through the Chamber of Commerce of Brussels (BECI) which has 35,000 members.
– Legal guidance for the entrepreneur concerning present and future (legal monitoring, recording high transparency of the EU …)
Foundation Equipo Humano is an intermediary organization managing the Erasmus for Young Entrepreneurs program. If you are a new entrepreneur interested in setting up your business, or you are an experienced entrepreneur interested in hosting a young entrepreneur from another country of the European Union, you can always contact us for more information by sending an email at innovation@fundacionequipohumano.es