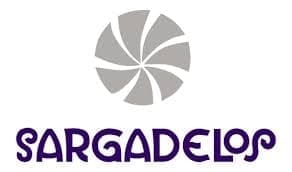 David Lopez, colleague of us, had the opportunity to speak at the Galician newspaper "La Voz de Galicia" on the process of relocating at the iconic Galician company "Sargadelos".
Since last January, Sargadelos, began a relocation plan for the 70 workers and for any worker who lost its job by the regulation expedient, ERE, applied by the company to ensure its viability.
A total of 65 people, mostly women, joined the program of relocation to facilitate their coalescence into the labor market after finishing, in many cases, an entire working life linked to Sargadelos.
This plan is being carried out by the relocation firm Foundation Equipo Humano, combining personalized advice and group trainings with a direct search for jobs adjusted to the profile of each worker. From Equipo Humano they find an important institutional support, especially from the municipalities of Cervo and Sada.
David Lopez, from the Equipo Humano Foundation, explains that five or six workers have sought a new job opportunity within these three and a half months of work. "Keep in mind that the first two months were to analyze the profiles of each worker and the digital skills of each of them, as a preliminary to a job placement. Right now I am, we are visiting companies, which some of them are important, big and now we can work in the summer for the possibly of a few more workers; some have opted for self-employment as well. «
«Keep in mind, he added, that 80% of these women were all their working life in Sargadelos, developing a very specific job although some had duties rotation. The last days, a lot go to Silleda to perform key competency exams to broaden their education. Currently the relocation plan is paying off and we hope that in these six months it will be more noticeable.»