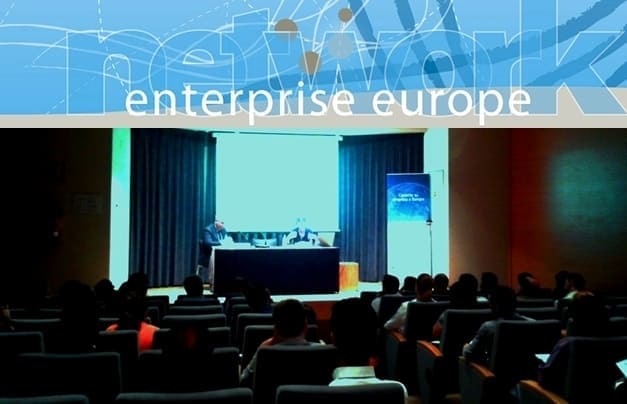 On Tuesday, July 8th 2014, Fundación Equipo Humano, represented by Cécile Sauvage and Panagiotis Chatzimichail, participated in the info-day on Enterprise Europe Network and SMEs´ internationalization opportunities organized by SEIMED at the Salón de Actos of CIERVAL in Valencia.
The purpose of the info-day was to present various possibilities of funding and support offered through the EEN, the European Union and its´ calls or by the support of local entities. The info-day was opened with some intro-presentations by Mr. Javier López Mora the CIERVAL´s Secretary General, Mr. José M. Valero from SEIMED at University of Alicante and Mr. Joaquín Ríos Casanova from the University of Alicante. Later on, a presentation of the EEN SEIMED took place, where Ms. Paula Rico from IVACE and Mr. José M. Valero from the University of Alicante presented the opportunities given.
After the coffee break, where we had the possibility to check the "Marketplace", Mr. Ignacio Miranda presented the opportunities given by H2020 which was followed by two presentations on financial instruments. These presentations where related with getting funds for Internationalization, Innovation and international technological transfer through IVACE, represented by Mr Roberto Algarra and Mr Pablo Ferrando, and from CDTI, represented by Mr Nabil Khayyat.
Following the schedule, next were the presentations on the profile and actions of EURES and Europe Direct-Europe Direct Valencia, represented respectively by Ms Arlette Mora and Victor Garcia. The info-day closed with a short conclusion made by Mr Rafael Escamilla. FEH took this opportunity to reach new perspectives of funding, to do some networking and also to get updated in the related topics.