COViR | Collaborative Virtual Reality Platform for e-Learning: Teaching Communication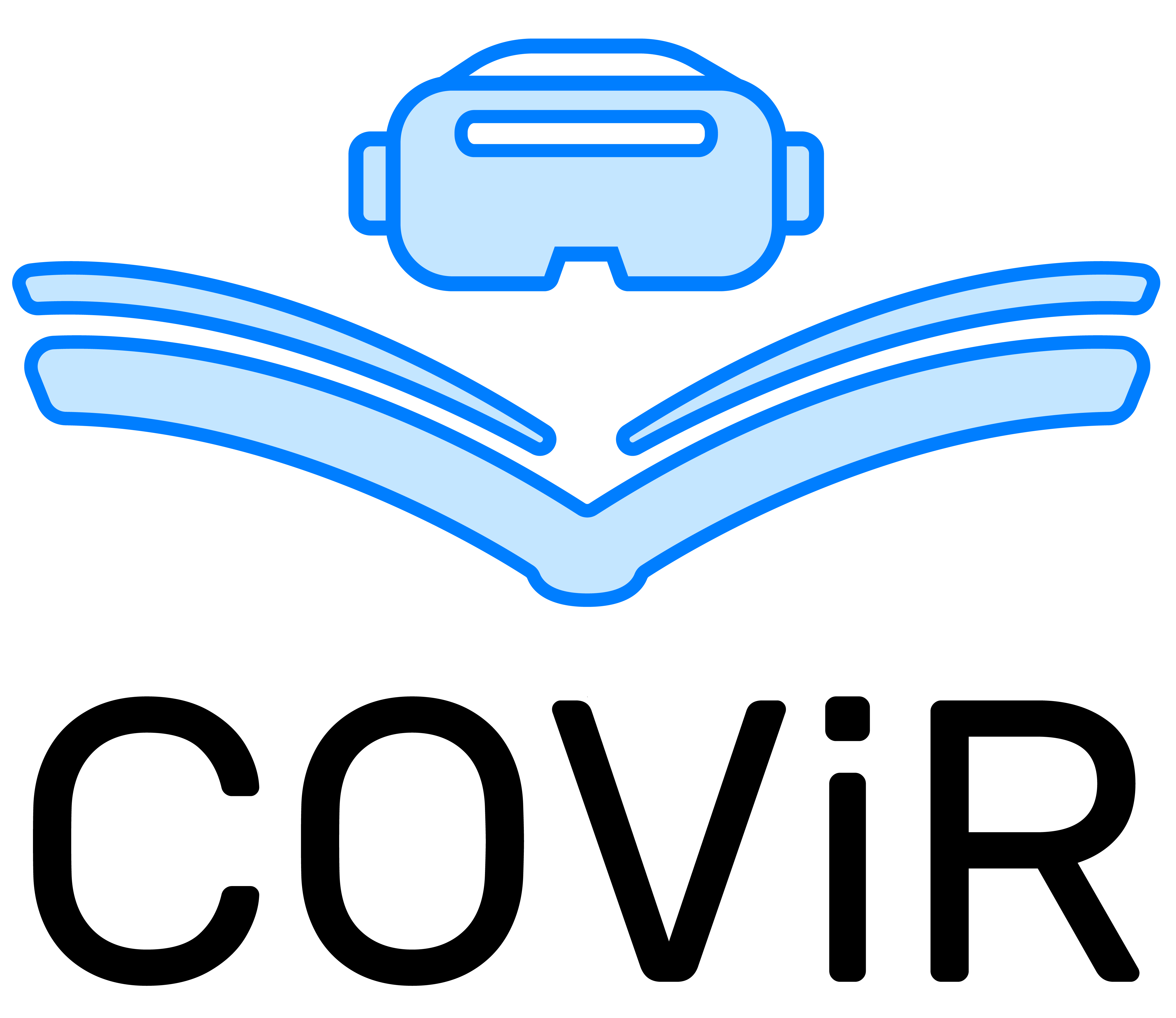 Agreement No.  2020-1-PL01-KA226-VET-095931
Erasmus+ Key Action 2 (KA2). Cooperation for innovation and the exchange of good practices
1 May 2021 – 30 April 2023
Łukasiewicz – Instytut Technologii Eksploatacji
7 partners | 4 countries | 24 months | 296.815€ budget
"An idea sparked by the pandemic and materialised in a project to boost the digitisation of Vocational Education and Training".
The COVID-19 pandemic has brought with it periods of strict social distancing measures across Europe, which have affected many social activities, including traditional learning and training (especially in VET).
In this context, COViR came into being, a European project that will develop, through participatory co-creation processes, a pioneering multi-user e-learning platform.
This platform will incorporate virtual reality (VR) collaboration rooms that will simulate classroom training and offer innovative tools (within the 3D environment), allowing different types of interaction between trainers and students.
All participants in the virtual classroom will be able to hear each other and see their avatars in motion as they move around in the VR headset. At the same time, they will be able to change the facial expression of their avatars in real time and select body movements as they wish (non-verbal communication).
In addition, each participant will be able to share their own materials (slides, videos, images, sounds) on the presentation board in the room; as well as to talk to each other, answer quizzes, vote, switch roles with the trainers, make presentations, clap, drink or eat, and many more activities that will be decided throughout the duration of the project as suitable for the proposed platform.
The COViR platform will be tested for the needs of the subject "Communication Skills", which is considered a difficult subject to teach online.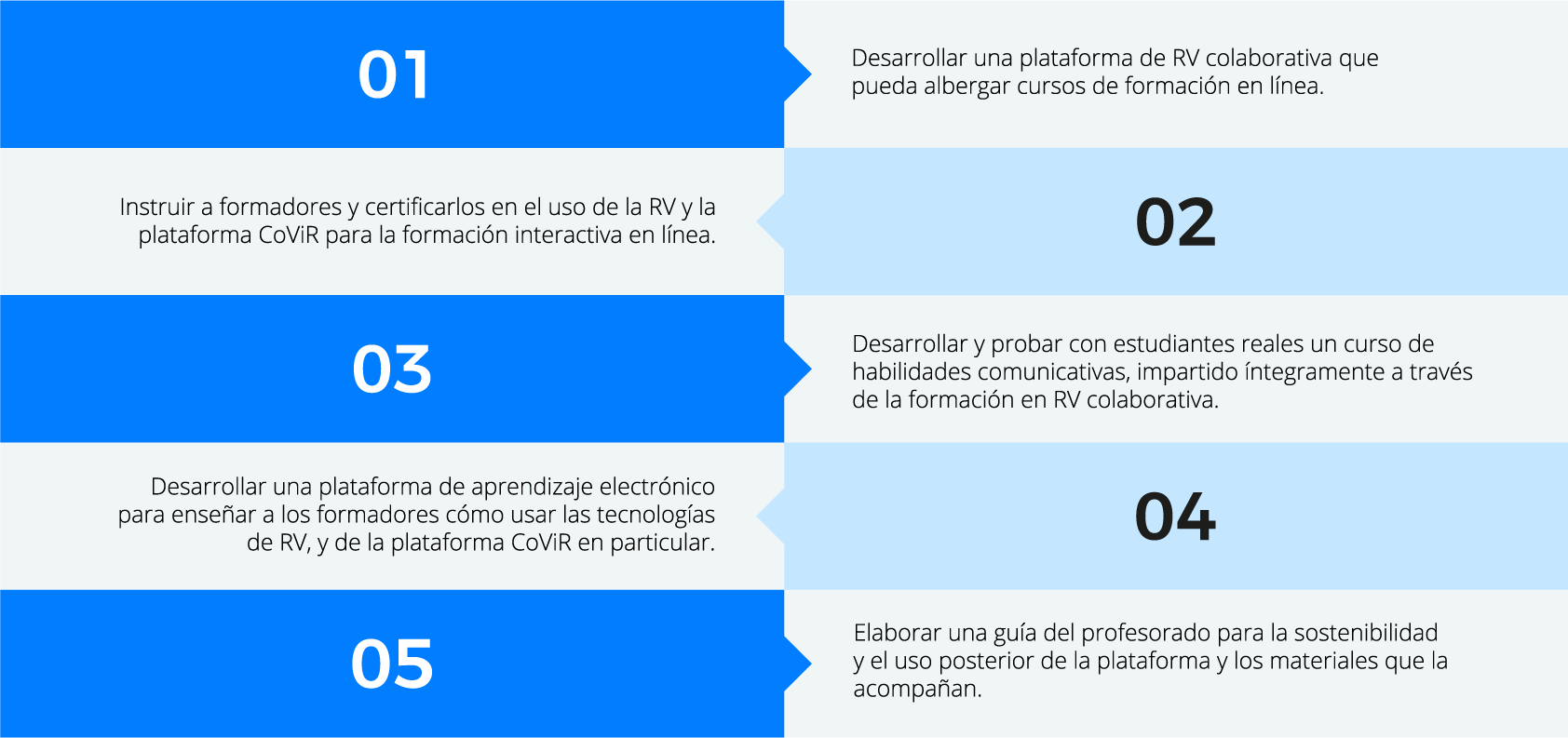 The main results (a collaborative VR training platform with e-learning support materials and a comprehensive guide) are intended to have an impact on the VET field, promoting the use of modern technologies in e-learning.
The project outputs will attract key players in VET at European and international level. The cooperation between VET providers, IT experts and a certification body in a co-design approach will result in innovative and efficient tools, professionally bundled with appropriate training materials to facilitate their adoption by trainers.
It is expected that, after the end of the project, VET partners will continue to use the platform for some of their training activities, as well as for new opportunities arising from the use of these cutting-edge tools.
COViR has seven partners from four different countries: