BAKE | Business Angels Knowledge for Entrepreneurs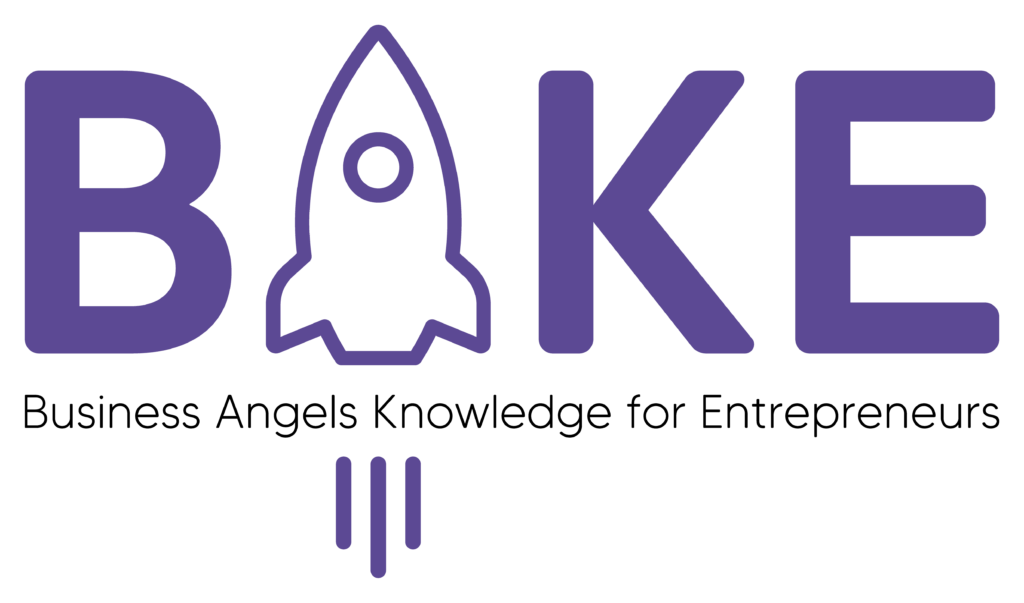 Agreement No. 2021-1-ES01-KA220-VET-000027990
Erasmus+ KA220-VET – Cooperation partnerships in vocational education and training
8 partners | 6 countries | 29 months | 337,106€ budget
"Innovative training for entrepreneurs on how to effectively raise finance and establish successful relationships with business angels".
The need to improve people's entrepreneurial and innovative skills has been highlighted in three of the flagship initiatives of the Europe 2020 strategy for smart, sustainable and inclusive growth: "Innovation Union", "Youth on the Move" and "An Agenda for new skills and jobs".
Indeed, one of the objectives of the new European strategy is to make an efficient European venture capital market a reality, facilitating direct access to markets for companies and exploring incentives for private sector funds to facilitate financing for innovative start-ups and SMEs.
BAKE will develop an innovative training programme with a strong work-based learning component, involving adults employed in start-up and growing businesses, focusing on bridging the economic, relational and skills gap between different income groups and groups at risk of exclusion.
Due to entrepreneurs' lack of knowledge about business angels, relationships between entrepreneurs and investors can be ineffective and frustrating for both parties.
In addition, conflicts can arise during these relationships due to different perceptions of the venture, expectations and contractual agreements. This leads to tensions, misunderstandings and an imbalance of control and power between entrepreneurs and business angels, which affects the performance of the venture, the innovativeness of the company and the trust in the cooperation of the partners.
Given this situation, the European project BAKE will develop a toolkit for both profiles (entrepreneurs and investors) with fair and balanced guidelines, training materials, vocabulary usage and case studies.
This will enable entrepreneurs to participate in cutting-edge and forward-looking training courses, adapted to the needs of the sector they are targeting.
General objective: to increase the knowledge of VET students, entrepreneurs, start-ups and the training sector about funding schemes to ensure the acquisition of knowledge and skills.
Specific objectives: